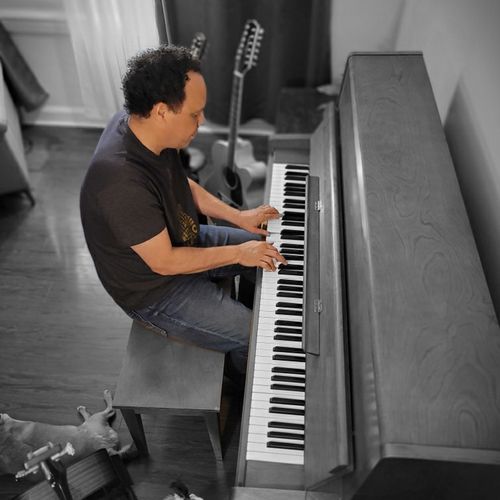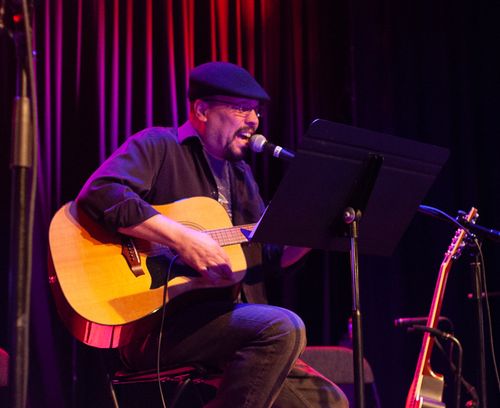 The Artist
 Welcome 
"Hustler's Toss" is the latest solo project of singer/songwriter michael ЯR wilson. It encompasses the smooth, yet uniquely quirky sound that is michael ЯR wilson. 
Music has always been a part of Michael's life in one form or another – from signing Blue Skies when cooking Yorkshire puddings in the kitchen, to breakdancing to one of the many 80's hit musical creations, all the while embracing a diverse library of music and song writing through experience and expression. The results being rewarding and simultaneously addictive. 
Michael's musical influences are vast and include Tom Petty, Prince, Pink Floyd, Bob Dylan, Blue Rodeo, Supertramp and the less likely genres of classical music and old time country which ground his soul! Michael's music style is reflective of his passion for music, life, love, and the freedom to create. Michael finds music to be an inspiration as he continues on the road of self-discovery and exploration with his guitar in hand. 
As an established Chef de cuisine who enjoys creating culinary delights, Michael began to dabble into the creative aspects of music. With a successful career and happy home life, Michael was looking for a new avenue to express himself. It started by picking up a guitar and signing casually with friends, learning new chords along the way! Fast forward a few years, and following his return to his hometown of Winnipeg, Manitoba, music took a new hold of his soul. Developing his singer/songwriter skills, Michael grew as a musician and learnt to play drums, bass and piano. This lead to his interest in the recording and mixing aspects of producing songs, and he embraced the challenge of a home recording studio. Along the way, the want turned to need to progress, and so was born Supry Sound Productions. Since, more singles have been written, recorded, produced and mixed in this same space, many more instruments have joined the first guitar, and collaborations with other artists are on the horizon.